How it works
Watch a short video. It provides more details about this service. You will also learn step by step how we translate a standard template document and why this service is more cost effective and faster.
Prices offered only apply to template documents offered in our E-Shop. This offer does not apply to urgent translations or translations that do not include English in the language combination ( i.e.: Spanish to Chinese )
The offer does not include an additional read service such as a notary, apostille, etc.
If your order is not a 100% match – please contact our Sales team for a custom quote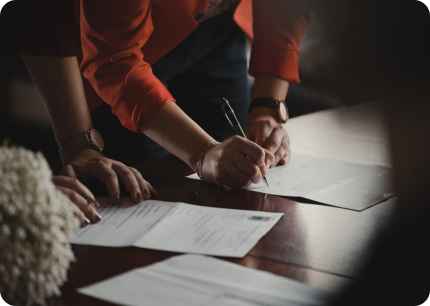 I need an official translation. Will this really work?
Digital translations from Docsbase – 100% secure & legal
We are accredited by Professional Bodies in the UK, USA, EU as well as other jurisdictions
We are fully insured by the Professional Indemnity Insurance
Our work is accepted by the Government Agencies, Embassies and Consulates around the world
We care about your privacy. Each translation has a unique QR code and encrypted Cloud access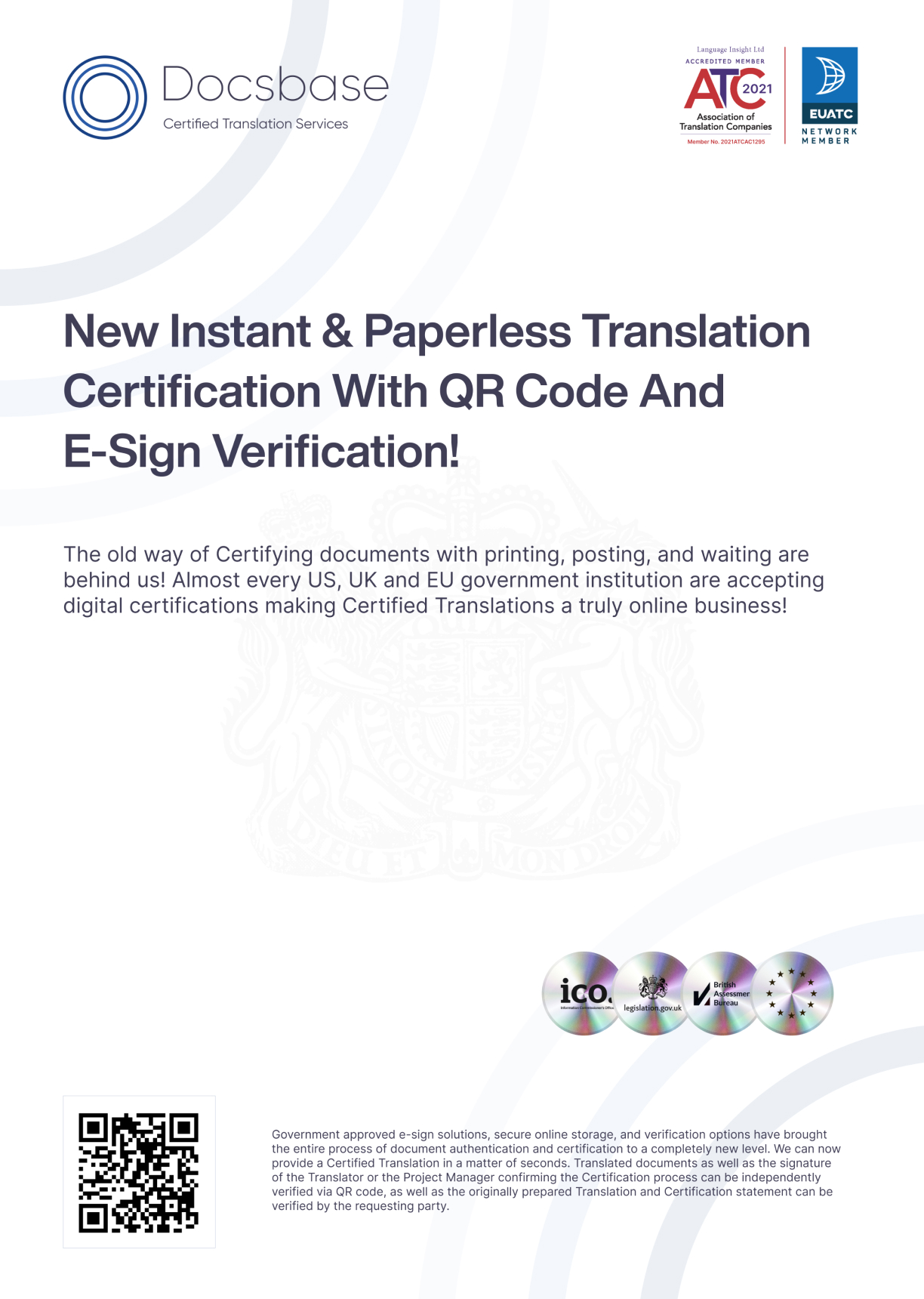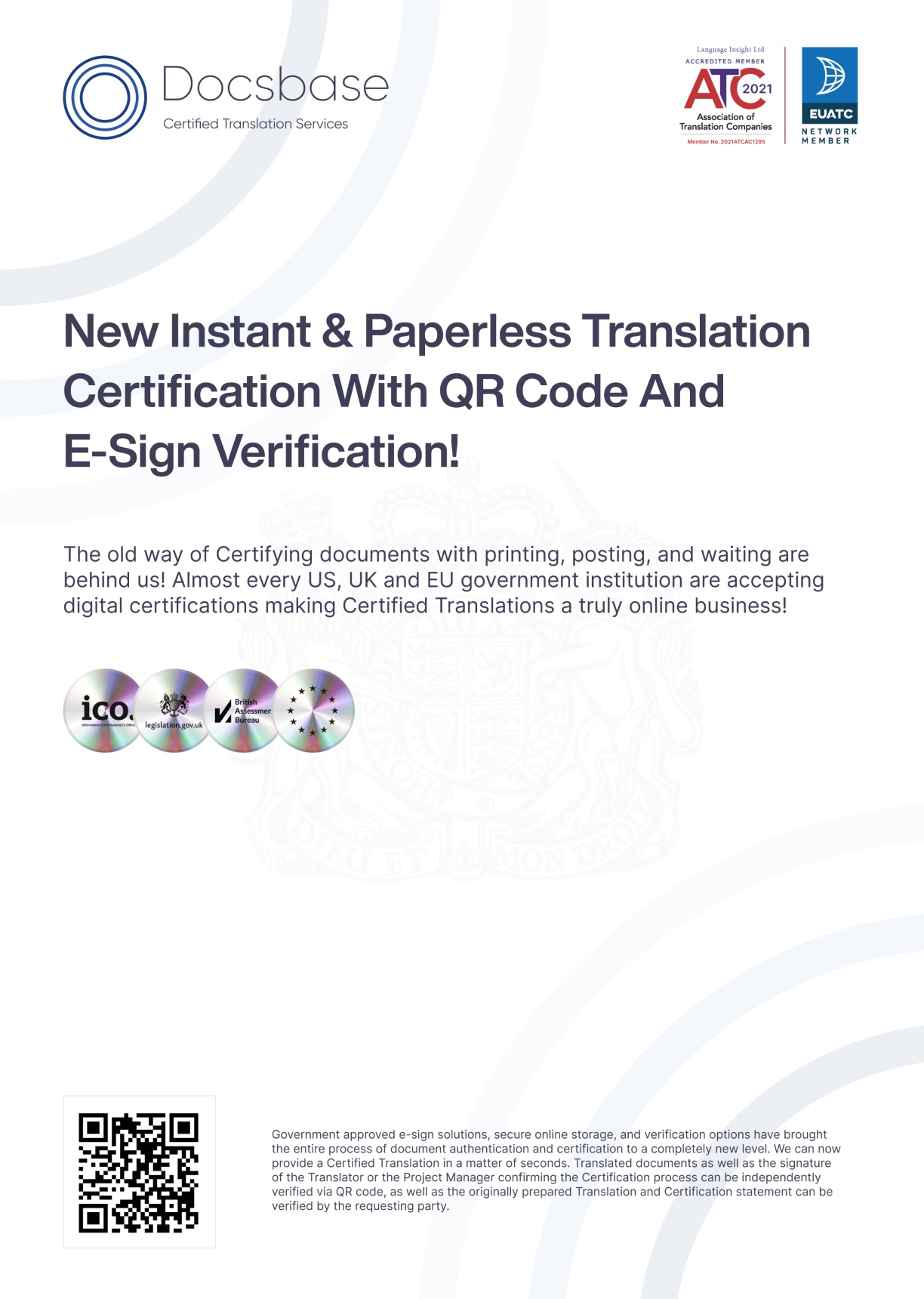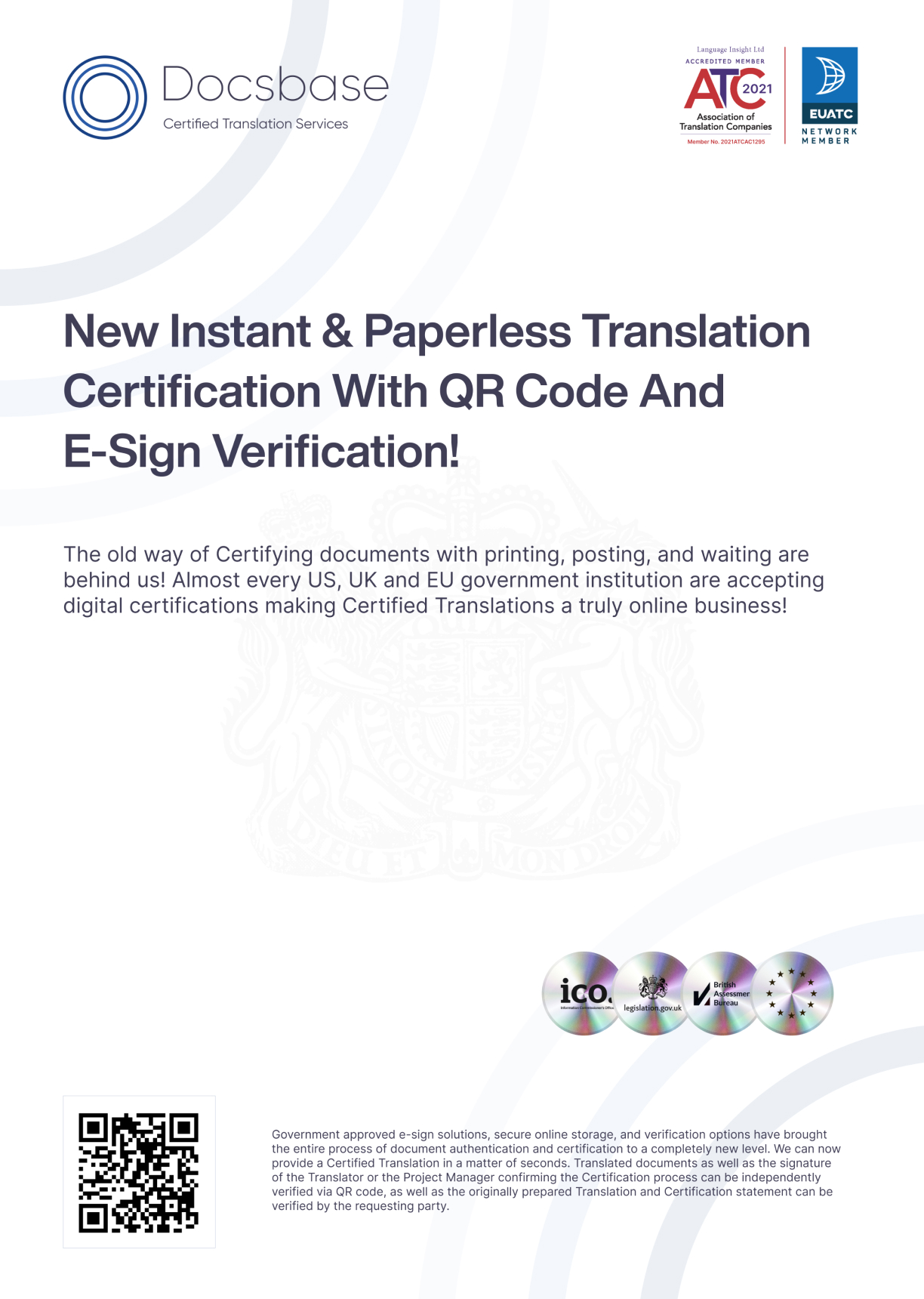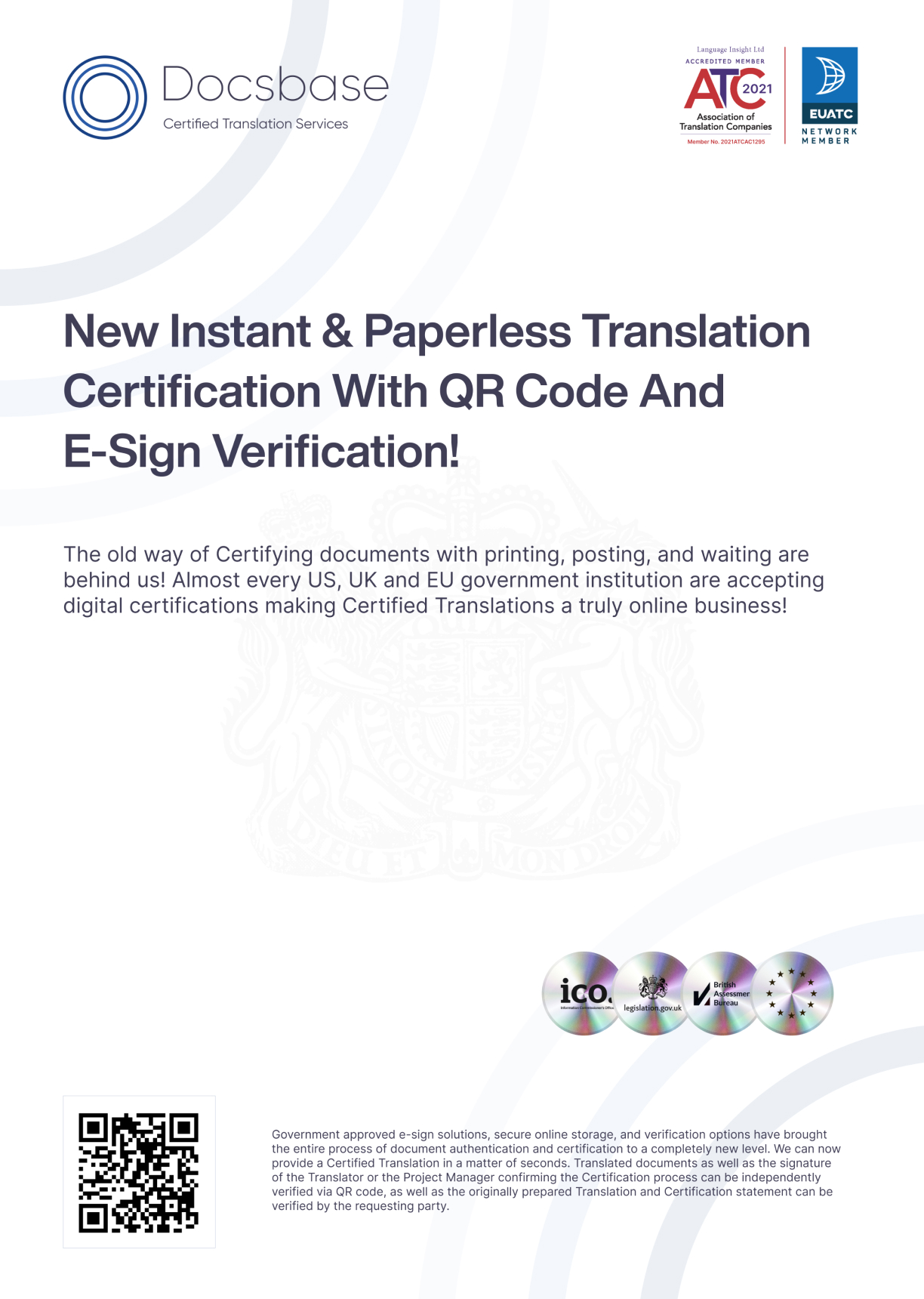 Need More Information?
Get a free online consultation
Our Telephone Support lines are open 9.00 to 18.00 UK time, Monday to Friday for Sales and Aftersales support queries. Enquiries by email or via online chat are answered 24/7 with some delays outside working hours.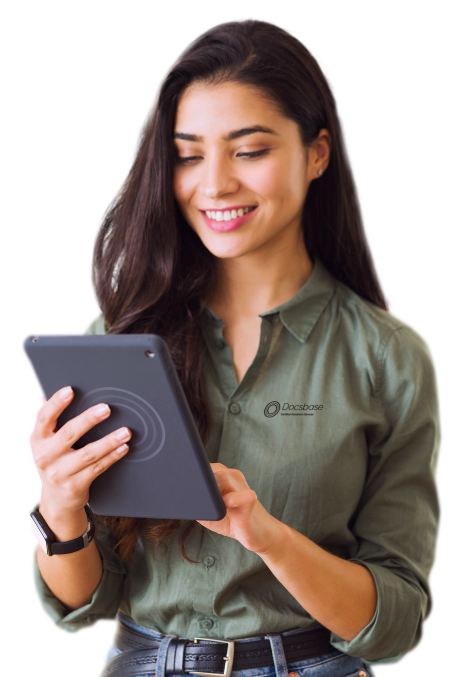 24/7
Dedicated online support